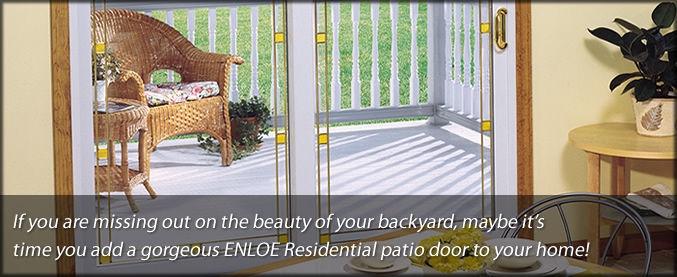 Patio Doors
If you are missing out on the beauty of your backyard, maybe it's time you add a gorgeous patio door to your home. At ENLOE Residential, we have a variety of patio doors that will open up the view, and add value to you home.
You can choose from sliding patio doors, swing patio doors and elegant French Doors, all which are crafted using the finest and most energy efficient materials in the industry today. Our patio doors come in an array of colors for you to choose from. ENLOE Residential's polished or antique finish hardware makes a beautiful and functional addition to any of our doors.
When you select ENLOE Residential to install a patio door on your home, you can rest assured you are getting top of the line products and unequivocal service. So, give us a call today at 706-863-5538 for more information or for a free estimate.