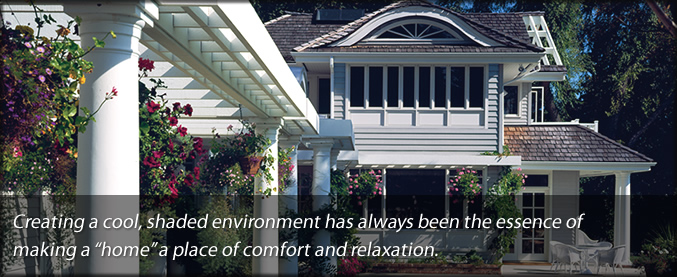 Lattices
Creating a cool, shaded environment has always been the essence of making a "home" a place of comfort and relaxation. ENLOE Residential continues this heritage with a lattice shade cover that will give you the form and function you need to create an inviting and beautiful place to kick back, relax and enjoy the outdoors.
Sun or shade — ENLOE Residential lattice also gives you the flexibility to determine how much you want of either. With our lattice covers, you can choose 30%, 60% or 100%. You can even use a combination of shade coverage so that you can relax in the sun while your plants soak up the rays and rain.
If you have a space outside that needs some sprucing up, ENLOE Residential's lattice cover can turn that barren space into a backyard haven. So, give us a call at 706-863-5538 today. We'll come out and give you a free estimate.