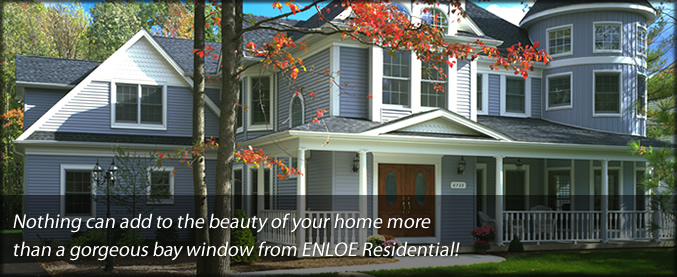 Bay Windows
Nothing can add to the beauty of your home more than a gorgeous bay window from ENLOE Residential. As with all of our windows, ENLOE Residential's bay windows are not mass produced, but custom built to fit the dimensions and measurements of your home. Not to mention, they are crafted using the finest, most durable and energy efficient materials in the industry today.
Our bay window is a large picture window flanked by two operating casements or double hung windows. They are set at angles of 30, 45 or 90 degrees from the wall which makes them stand out and enhance your home.
A new bay window from ENLOE Residential will provide a distinguished look to both the exterior and the interior of your home year after year. ENLOE Residential proudly serves all of Aiken-Augusta, North Augusta and surrounding areas. Give us a call today at 706-863-5538 and let us come out and give you a free estimate on adding a lovely bay window to your home.