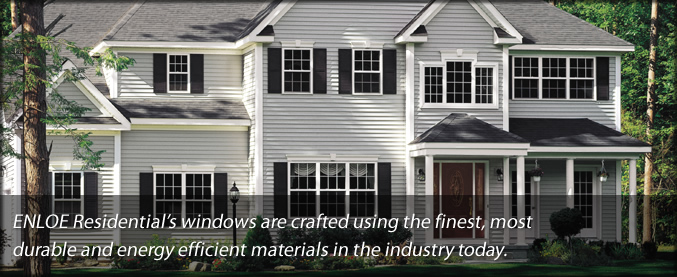 Double Hung Windows
Double Hung Windows are perhaps the most familiar or traditional style of windows. They consist of upper and lower sash that slide vertically in separate grooves in full-width metal weather stripping. The weather stripping prevents air infiltration that helps keep your home insulated from the cold and heat.
ENLOE Residential's double hung windows are custom built for a precise fit which provides optimum energy efficiency. Both the top and bottom sashes tilt in allowing for easy cleaning.
If your windows are in need of repair, hard to open or shut, or if air is escaping around them, then it's time you give ENLOE Residential a call. We will come out and give you a free estimate on replacing your existing windows with our beautiful, energy efficient, custom built, double hung windows. ENLOE Residential proudly serves all of Aiken-Augusta, North Augusta and all surrounding areas. So, go ahead, pick up the phone and call us today at 706-863-5538. You'll be glad you did.